Rarely do people post of their failings, but today I am going to do just that. Over a year ago I
posted
about a pattern I was really excited to sew up. I called it cuteness in dress form. And it really is.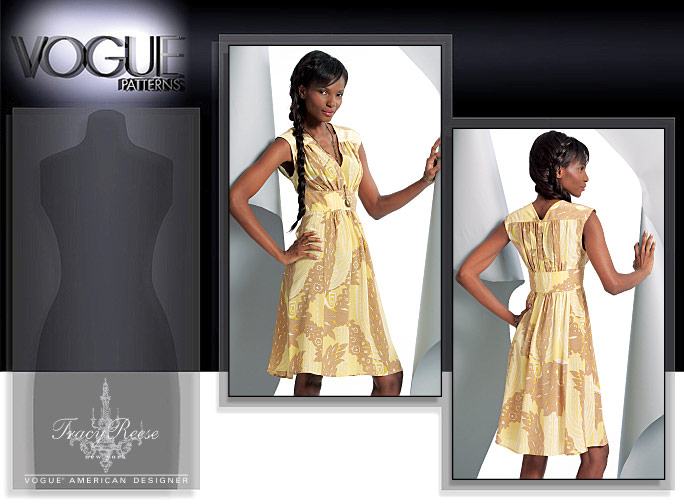 I love this pattern. As soon as I received it, TC and I ran out to find the right fabric. We settled on a red cotton. Let me interrupt this admission of guilt by explaining that my parents instilled in me a very deep sense of "If you aren't going to do it right, there's no sense in doing it at all." My mom has the patience of a saint and will sew and resew something until she gets it just right.
Well, with this project I decided to ignore all that was instilled in me. I sewed it up, tried to fudge the v in back and front, was sloppy in trimming edges, cut corners (figuratively) wherever I could, and paid little attention to the instructions.
This was the result.
It looks pretty normal, right? Well here comes the part where I reveal my secrets.
Like the white trim at the bottom? That was necessary because I didn't bother to check the length before I cut everything out, and once I was ready to hem the dress I realized I didn't have any room to hem it without the length shrinking to an uncomfortable length. My solution: finish the edge with bias tape. Instead of going out and buy some in a coordinating color, I lazily opted to use whatever I had on hand: white. Contrast is good right?
Even with the non-hem, the dress borders on too-short for comfort, and does not allow for free movement, like anything other than standing up completely straight is a bit revealing.
The v neck in the front looks okay here. On, it has an odd gape to it. *shrug* I felt too lazy to do any investigation into how to fix that so it remained. Also, you can see that my top stitching is uneven and messy.
Take a look at that bulge of fabric at the back neckline. Messy, unsightly, but I couldn't be bothered to fix it.
And the crowning jewel is this: The pattern called for
French seams
, which was a new technique for me. French seams require you to sew each seam twice: once wrong sides together, trim, then sew right sides together, effectively encasing the raw edge so on the inside everything is nice and neat. Well, I got lazy having to do each seam twice, so I decided to cut out a step: I didn't trim the fabric after the first stitch, which means that some of the raw edge is sticking out of the outside seam. Those little threads you see there? My laziness showing through.
So I've decided that I love this pattern too much to let it go without another fight. So I've decided to sew it again, but this time avoiding the laziness-induced pitfalls I encountered last time.
I'm sewing it up in a white eyelet fabric. I'm going for a summer sweet look.
My laziness is not completely cured, however. Part of the reason I chose this eyelet is that it has a finished edge, which means I would not have to hem the dress. It's pre-hemmed for me.
I'll let you know how my do over goes.