I tracked my 13 pound box of fabric and it just left Chicago. It's not due to arrive here in the intermountain west for nearly a week, so I have some time to finish up a few lingering sewing dealies. (Notice the word dealies in place of projects. I'm trying to diversify my speech.)
Simplicity 2633 Blouse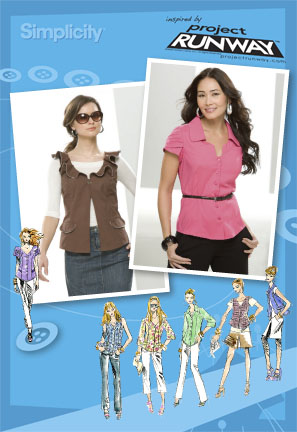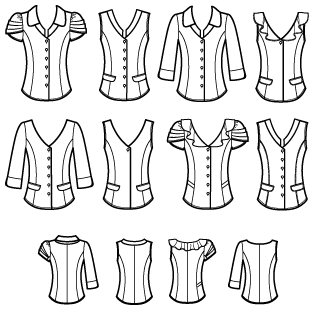 I'm making a top kind of like the first one in the second row of the line drawing, but with those sleeves shortened (not the cool pleated sleeves in other versions), and no pocket flaps. And this is the fabric I'm using.
It's a white cotton with black pin dots. But what's even cooler about the dots is that they are raised and slightly fuzzy. Maybe you can see it in this next photo.
My Mom had this fabric in her giveaway pile, so I snatched it. And have been plotting its use ever since.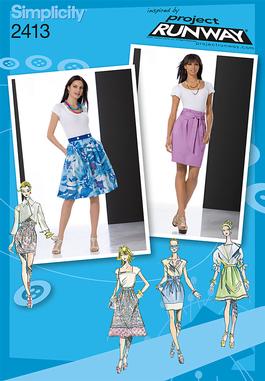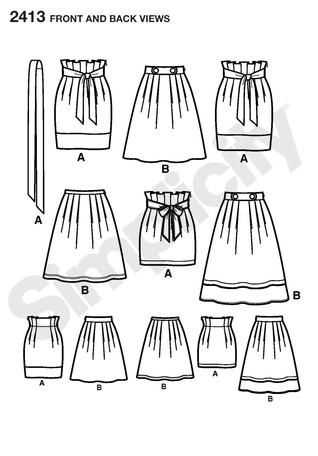 You've seen this pattern
before
. This time I'll be making view B, the pleated full skirt with the little button tab thingy (view B on the top row of the line drawing). And here's the fabric.
It's a cotton plaid in navy and forest green, which was a gift from a friend that was moving and didn't have room for fabric. Despite my own space difficulties, I accepted the gift gratefully (or snarled and spat out a harsh "I'll take it," depending on your perspective). I'll be lining it with black polyester china silk. I need to figure out if it's possible to put in pockets with a lining, so this one will take some brain power.
I would like to have these finished by early next week so that when my 13 lb box comes I'll be ready to dig right in.